2022 Swim Lessons
Calypso Bay offers comprehensive levels of swimming that teach participants how to swim skillfully and safely. Our instructors are trained and certified by The American Red Cross, so swimmers of all abilities are in good hands. Calypso Bay Waterpark offers swim lessons for ages 3 & up during the summer months.
In addition to the skills outlined below, each level of Learn-to-Swim includes training in basic water safety and helping others in an emergency.
LEVEL 1 - Introduction to Water Skills:  Helps students increase their comfort in the water.
LEVEL 2 - Fundamental Aquatic Skills:  Gives students success with fundamental skills.
LEVEL 3 - Stroke Development:  Builds on the skills in Level 2 through additional guided practice.
LEVEL 4 - Stroke Improvement:  Develops confidence in the skills learned in previous levels and improves techniques for strokes.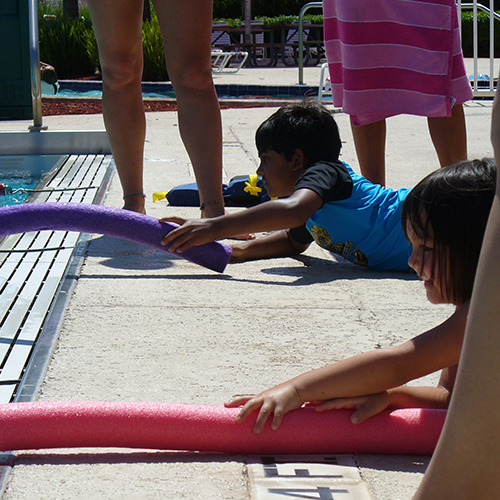 Summer Sessions
Session 1:
Dates: June 6-16
Days:  Monday - Thursday
Registration: TBA
Session 2:
Dates: June 20-30
Days:  Monday - Thursday
Registration: TBA
Session 3:
Dates: July 11-21
Days:  Monday - Thursday
Registration: TBA
Session 4:
Dates:  July 25-August 4
Days:  Monday - Thursday
Registration:  TBA
About the Swim Lessons
Classes are taught by American Red Cross certified Water Safety Instructors
Classes will be group lessons and meet Red Cross recommendations for instructor to student ratios 
Each Summer Session is held mornings only, Monday - Thursday for two weeks, eight classes.
Each class is 30 minutes in length
Class times will be determined prior to registration
Registration is on a first– come, first– serve basis
Fee: $65.00 per student, per session